TrustEd Sports Partnership

Core Values:
Professionalism
Educational background
Providing experience
Creating positive personal relationships
Listening and responding to needs
Our Vision:
Improving the mental and physical wellbeing of young people and developing character through physical education, physical activity and sport.
What do we do?
We work collaboratively with 4 secondary schools, 24 primary schools and community providers of sport and physical activity across East Shropshire to deliver a programme of high quality physical education, staff continuing professional development, inclusive competitions, festivals and events and community sporting opportunities.
We do this through our core team of qualified, experienced secondary PE teaching staff.
Click to access our Bronze, Silver and Gold packages.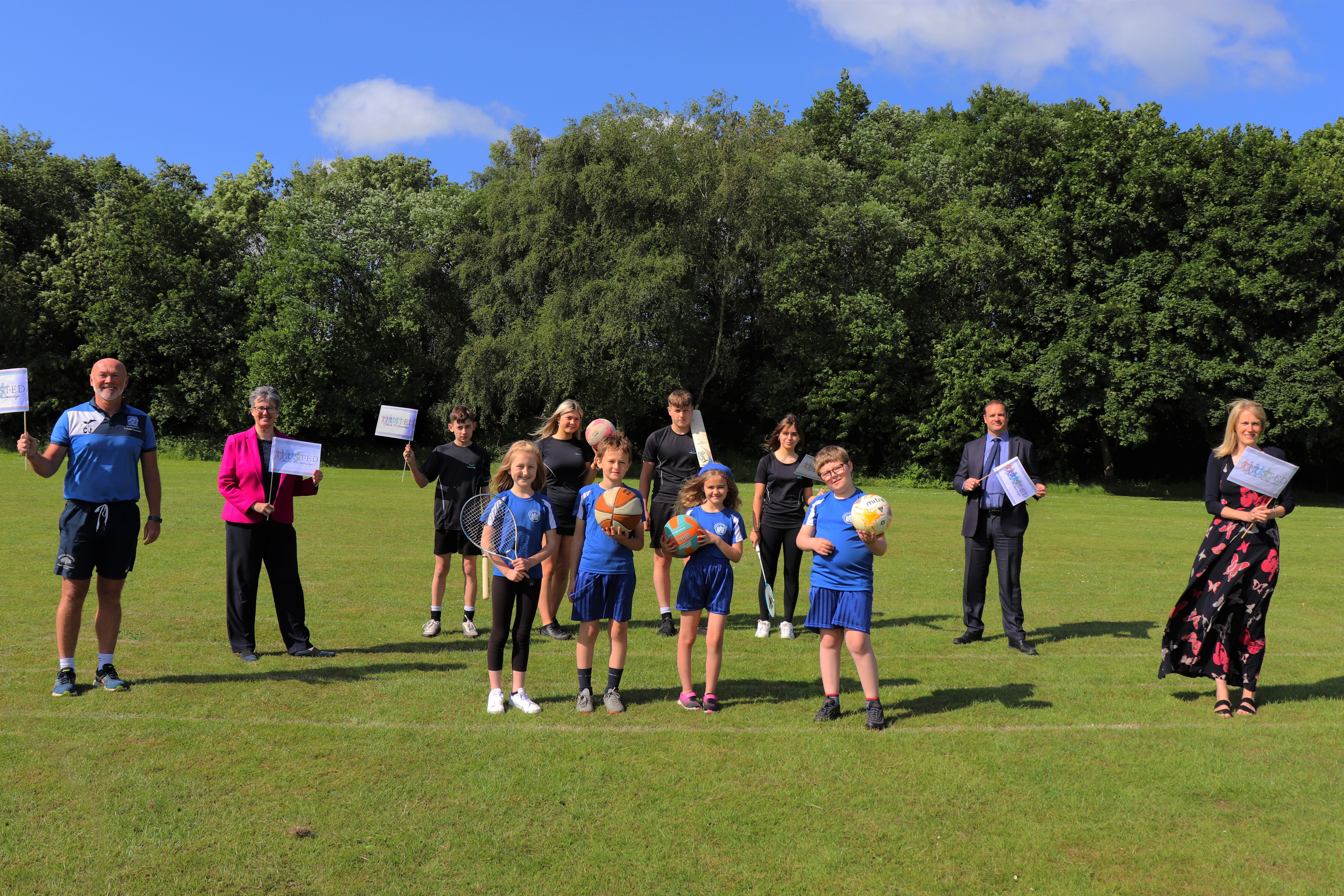 Policy aims
Involving all stakeholders in strategic and operational decisions
Model School Games values of Teamwork, Passion Respect, Determination, Self-belief, Honesty
Support each partner school to be actively engaged in intra and inter school competition
Collaborate and build relationships with professionals and experts from the local and wider community to enrich our delivery of High Quality PE, physical activity and School Sport
Provide appropriate exit routes for young people into additional activities, encouraging a sporting habit for life and leading a healthy active lifestyle
Build capacity through sharing best practise and creating a high quality PE and School Sport workforce
Engage as many young people as possible across our network of schools in meaningful physical education, physical activity and sport
Improve the quality of PE teaching in the primary sector
Develop character and personal life skills of young people through PE and School Sport
Support the transition of young people from primary to secondary school
Monitor and evaluate performance to ensure progress is made for the benefit of young people
Provide a sound financial footing that secures a bright and sustainable future
Maintain professional standards in relation to our delivery of PE and School Sport
Meet the Team
TSP Contacts
| | | |
| --- | --- | --- |
| Name | Position | Email |
| Chris Jew | Partnership Lead Officer | Trustedsportspartnership@Trusted-schools.com |
| Lyndsey Dillon | SGCo - Idsall School | ldillon@idsall.shropshire.sch.uk |
| Steve Chase | SGCo – Bridgnorth Endowed | Schase@bridgnorthendowed.co.uk |
| Annie Smith | SGCo – William Brookes | Annielee2005@hotmail.co.uk |
| Abbigail Beamond | SGCo – Oldbury Wells | Abbigail.beamond@oldburywells.com |