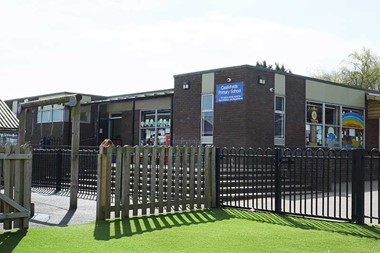 Castlefields News
Tree Planting and Community Links over English Project
Tree Planting at Castlefields
Pupils from Castlefields Primary School were joined by parents and grandparents to plant 187 tree saplings on their site on Thursday 5th December. The saplings were donated by the Woodlands Trust who are encouraging community groups to plant more trees to help the environment.
The Woodland Trust pledge that "Planting a single tree has benefits for people, wildlife and the environment. Those benefits vastly increase when planting a whole woodland. For schools, communities and neighbourhoods, trees make our surroundings happier, healthier places to be."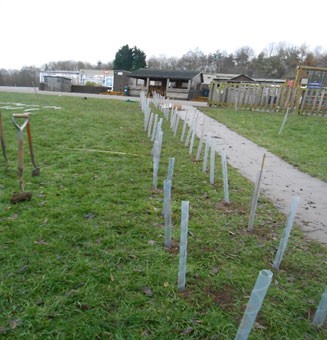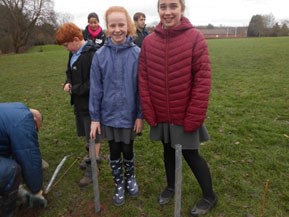 The children really enjoyed donning their wellington boots and working together as a team to plant their trees.  They feel a certain ownership for their saplings and will help to nurture the trees whilst they get established.
Community Links over English Project
Castlefields Primary School in Bridgnorth already has strong links with  Mandinary Lower Basic School in the Gambia. Recently pupils from Year 4 at Castlefields have visited St Edwards R. C. Primary School in Selly Oak for a joint project. The children learned about Empathy by sharing books on this topic and debating why Empathy was so important to us as citizens.
The children conducted interviews with their buddies from St Edwards finding out about cultural similarities and differences and how we can show respect to each other.  
St Edwards Primary also has developed a link with a school in the Gambia and teachers from both schools will be visiting the Gambia link schools during February half term 2020. The teachers will be delivering a similar conference to the Gambian children.
Date Published: 16 Dec 2019